AGU Go Rainjacket
The AGU GO is a line with a raincoat and rain pants in a handy storage bag with a trendy look. The fabric of the AGU GO is water, windproof and breathable (all seams are taped). However, it does not look like a raincoat, so wear the AGU GO in all weather conditions and be prepared for a rain shower. An ideal jacket for daily use, it fits wonderfully and is fully equipped.
Waterproof, windproof and breathable
All seams are taped
Poray 3000 material
Adjustable hood
Hood can be folded into collar
Two zippered pockets
Handy storage bag
Inner pockets for storage stuff sack
Extended back
Elastic cuffs
The bottom of the jacket can be tightened as desired with a drawstring
The AGU GO is the easiest functional all-weather jacket you can find. You can choose the stylish color and size by yourself. Mix & Match any color any size. This trendy sporty waterproof, windproof and breathable jacket is easy to carry in a handy storage bag. All seams are taped. Designed by AGU, creator of modern quality outerwear since 1966
AGU knows what you need 'Designed to feel good!' is therefore the motto. AGU has been compiling every collection since 1966 with a special eye for comfort, appearance and technology. AGU develops their collection carefully and from high-quality materials. AGU was originally a brand that focused on cycling clothing and from that philosophy AGU has developed a number of beautiful raincoats and rain ponchos (rain capes). These are not only of an incredibly high quality, but also practical and affordable.
AGU sends you on the road with a good feeling under all circumstances.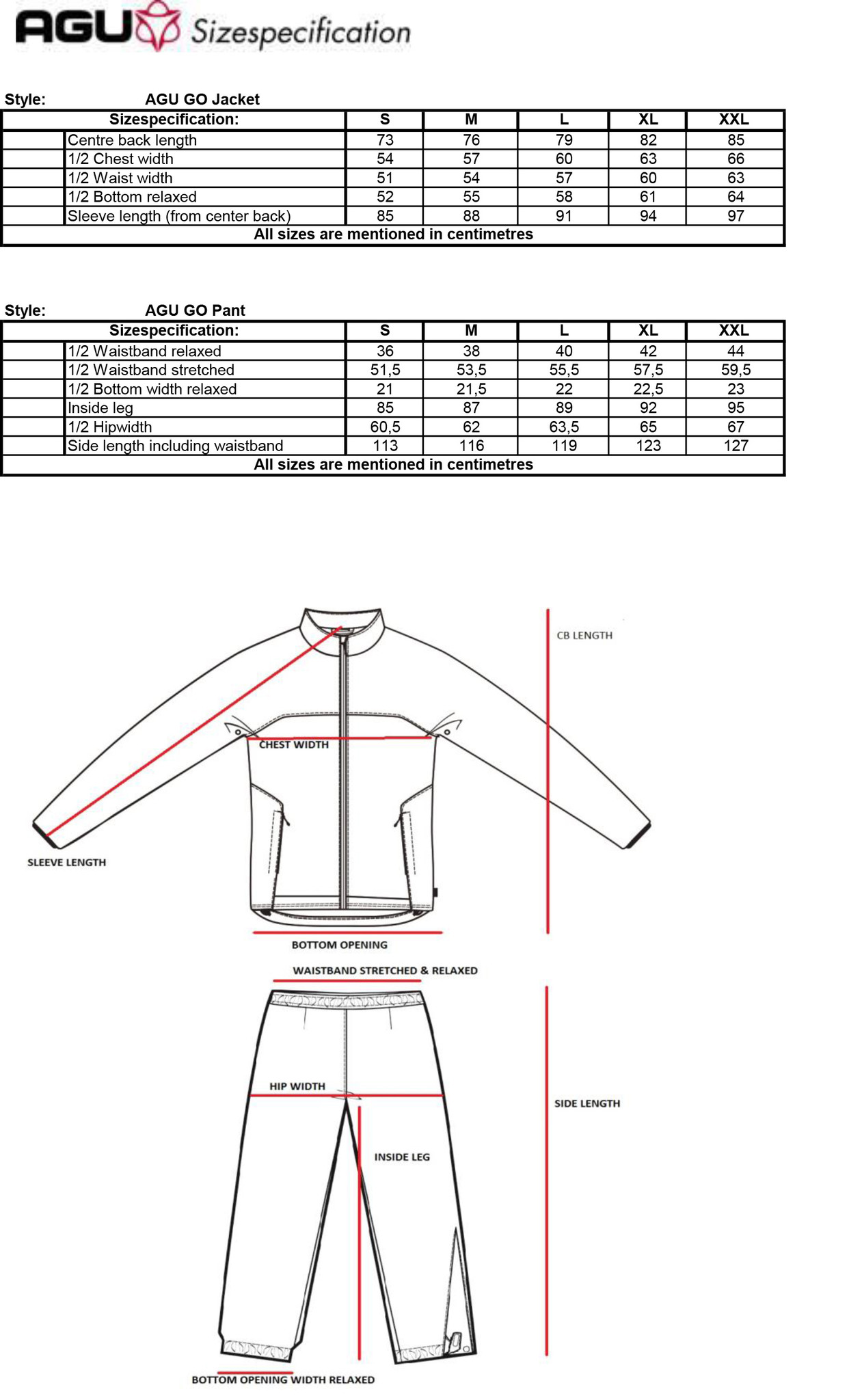 ✓ Delivered within 24 hours ✓ Exchange or return no problem ✓ 100% waterproof ✓ Web shop quality mark with more than 3100+ positive reviews.