Dog raincoat Blueberry Pet yellow Sunflower.
It's raining, and of course you're already wearing your LoveforRain raincoat, but your furry friend isn't yet.
We have found something for all dog lovers:
Meet our fully functional dog raincoat, made of water-repellent fabric, which offers maximum protection for dogs on rainy days.
This striking yellow dog raincoat distinguishes itself on various points.
Safety is a priority, hence the strategically placed reflective bands for improved visibility during dark or rainy walks. The nice print is also reflective.
Self-adhesive Velcro under the belly ensures a perfect fit for dogs of all sizes.
The adjustable drawstrings at the neck and hem provide full adjustability and a great look. The hood can be removed.
For sale in various dog sizes; check the size chart below: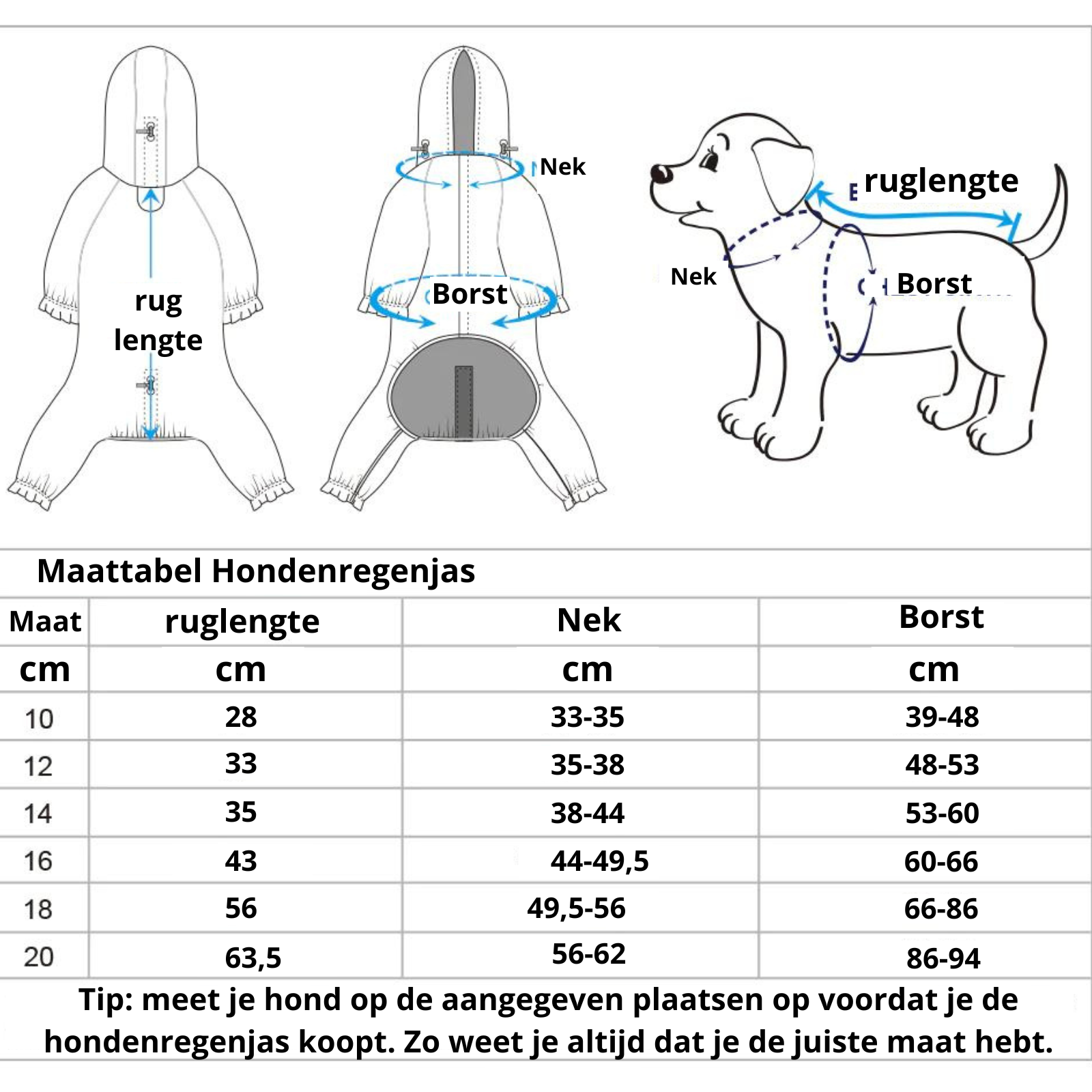 Marks:

- the Sunflower dog raincoats have a water resistance of 3,000mm
- Reflective bands on the front and back provide safety and visibility when walking in the dark.
- easy to attach to the bottom with Velcro
- convenient opening to attach the leash to the collar
- the seams are taped
- the hood can be removed
- handy storage bag included